We produce shoes specially made for our heroes
Since day one, Venamon was part of the national security and defense system, providing daily and field footwear to the Indonesian National Forces until today. Venamon has expanded the business to be the trusted provider of footwear for various ministries, government agencies, and private institutions. We are constantly looking for innovation that is catered to our customer needs.
Our Location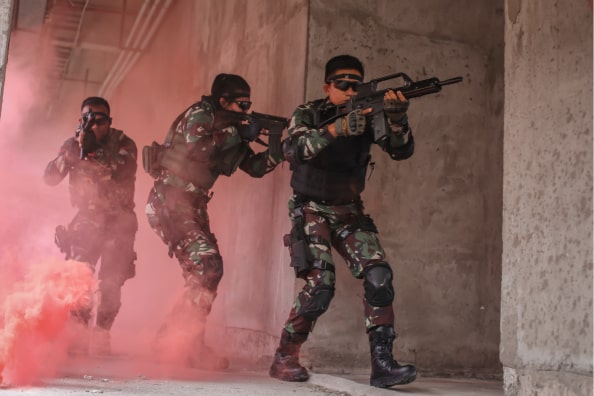 VISION
To be the nation's pride through every step of all heroes
MISSION
- To design and produce footwear with great care and enthusiasm

- To build trust by providing continuous improvement and delivering new ideas

- To encourage confidence by ensuring every pair of footwear is solid, tough and comfortable


Relevant
Always seek opportunities for development and realize them by providing relevant products. Respond to market demands through the latest innovations and adaptation
Excellent
Achieve perfection through sincere and continous improvement, delivering more than expected
Significant
Actively contribute to the benefit of stakeholder
MILESTONE
We help companies navigate global shoe manufacturing. With over 1,500 employees, our Venamon based shoe factory has worked with the worlds largest shoe brands!
OUR STORY